Marco Island Homes
Marco Island homes include luxury beachfront condominiums, gorgeous estates and marvelous mix of single-family residences which can be found in gated-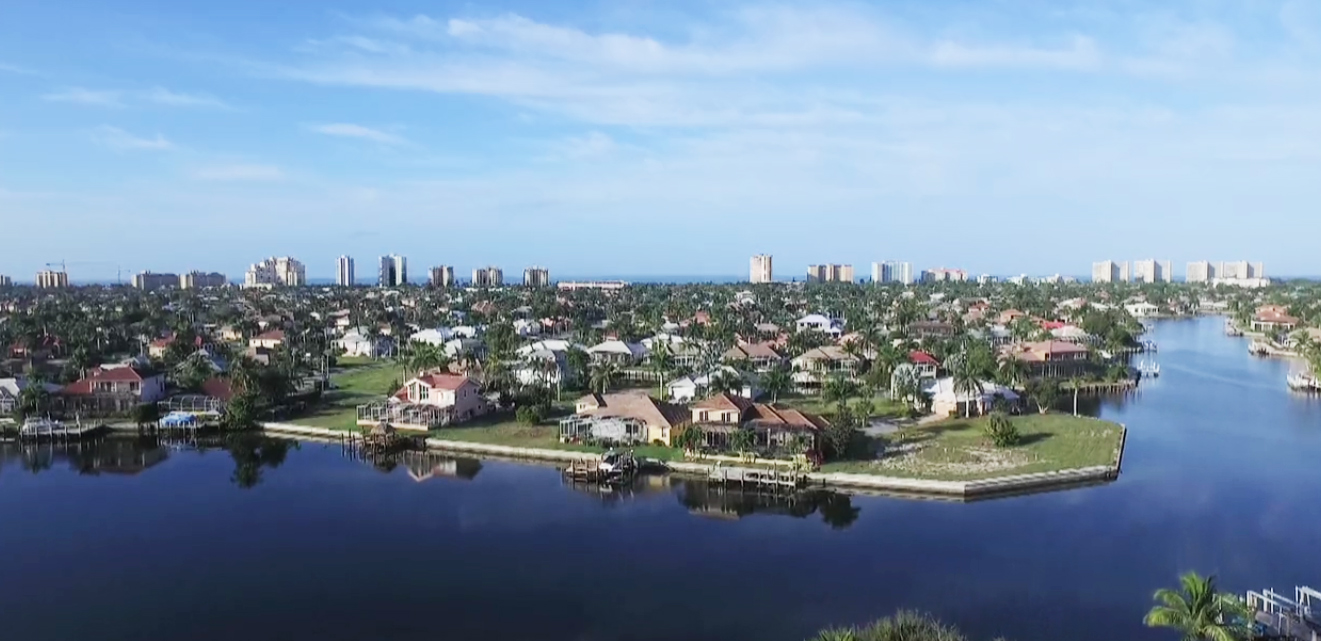 communities as well as neighborhoods located along Gulf-access canals and other corridors of this beautiful island located in Collier County, Florida, just minutes away from The City of Naples. Life among Marco Island homes offers everyone an opportunity to indulge in a succinct state-of-being best identified as "The Florida Lifestyle." Whether your passion persists in boating & fishing, golfing, shell collecting, designer shopping or simply enjoying pleasant afternoons and evenings outdoors or out-on-the-town, Marco Island homes provide a truly exceptional opportunity to experience a fulfilling quality of life for which so few communities can compete.
Marco Island History
Encompassing a little more than 22 square-miles, Marco Island is the largest among a composite of Gulf coast land masses collectively known as "The TenThousand Islands." The earliest inhabitants of Marco Island homes can be traced as far back as 500AD when an indian tribe known as "The Calusa" flourished throughout Southwest Florida. In Indian vernacular, Calusa translates to "Fierce People," and to be sure, Calusa Warriors came to be feared by both Spanish explorers, not to mention other tribes who made it a practice to deliver annual peace offerings in hope of staying in the Calusa's good graces. Atypical from other North American tribes, the Calusa grew no crops nor cultivated livestock. Their civilization totally subsisted on all that they sourced from coastal waters and forests. This mound-building civilization was highly advanced. They forged tools & weapons from shells and bone, engineered intricate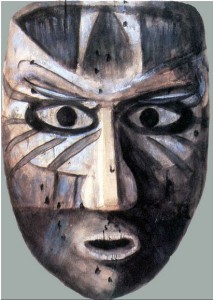 canal systems, produced creative artworks and built structures which, according to Spanish accounts, could house thousands of people at one time. It is this very Calusa tribe that is credited for ending Ponce De Leon's famous search for The Fountain of Youth. Following a stop in Southwest Florida, Ponce DeLeon was injured by the business end of a Calusa arrow and ultimately died after the wound became infected. The Calusa's ferocity and ingenuity allowed their civilization to resist European conquest and flourish significantly longer than most any other North American Native American tribe, but over time, the ravages of disease and war would exact tolls leading to the demise of their reign. So much of what is known of the Calusa derives from centuries old written accounts from Spanish explorers, yet there are also artifacts and Marco Island just happens to figure in one of the greatest archeological discoveries ever made in America.
The Great Expedition
The discovery of artifacts on Marco Island garnered attention from the pioneering American Anthropologist Frank Hamilton Cushing. Drawing support from Dr. William Pepper of the University of Pennsylvania and Philanthropist Phoebe Hearst (Mother of William Randolph Hearst), Cushing went on to lead what became known as the Pepper-Hearst Expedition which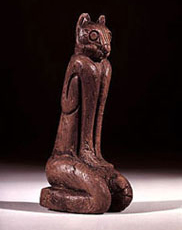 led to amazing finds on Marco Island as well as other areas of Florida. Among the most celebrated of these discoveries were carvings, including one which had been incredibly well-preserved, referred to as "The Marco Cat."  So many of these finds were ultimately donated to the Smithsonian Institution, in fact, the Marco Cat became the purrrfect centerpiece of the Smithsonian's Native American Indian Exhibition. Though modern development often obscures Southwest Florida's early history, today residents can glean insight on our fascinating past at places like the Marco Island Historical Museum. No bones about it, this area has served as a haven of habitation for millennia.
The Modernizing of Marco Island
Marco Island is also relevant to Collier County economic history. Throughout the late 1800s and early 1900s, the area fostered a thriving industry in clam digging which led to the development of canneries that were among the leading employers in their era. That all began with with the family of William T. Collier who is credited with founding The Village of Marco in 1870. Ironically, William Collier had no relation to Collier County's namesake, Barron Gift Collier, who arrived here in the late 1920s. Barron Collier was a hugely successful advertising magnate who went on to own hotels, banks, bus lines and variety of other enterprises. He emerged as the largest landowner and developer in Florida, and was instrumental to creation of the Tamiami Trail, a corridor linking Miami to Tampa (aka Hwy 41) which traverses through the heart of what is known today as Collier County. Interestingly, after purchasing many acres of Marco Island, Barron Collier elected to transition the community's name away from its historic Spanish roots of "Las Isla de San Marco" to what became known as "Collier City." Another principal in the canning industry, James Harvey Doxsee, served as the first, and only, Mayor of Collier City. In the 1950s, the Florida Legislature did away with the reference.
Marco Island persevered and to be sure, Barron Collier left his name and indellible impact on the region. He established some of the earliest and most renowned of hunting & fishing clubs and through advances in transportation by highway and rail, more and more people began discovering the ideal escape that awaited within Southwest Florida. Throughout the 1960s, Marco Island became increasingly transformed by development as advanced by the Mackle Brothers of the Deltona Corporation. With the influx of arrivals, the narrow wooden bridge that had served as means of connecting East Naples with Marco Island had proven no longer sufficient, culminating in the opening of the Jolley Bridge in 1969. This expanse, which has also been dubbed "The Bridge to Paradise," was named after former Collier County Judge Seward Stokley Jolley. How fitting, it is this very bridge so many continue to cross today when looking for a jolly escape from modern complexities.
So Much to Love
Today, beyond the Marco Island Homes, there are a range of activities in which residents can revel. Regardless of whether your penchant is for beach walking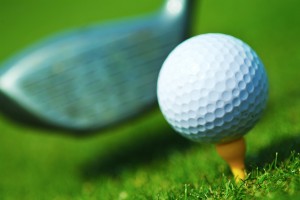 or window shopping, fishing or fine dining, tennis or golf and you-name-it in other recreational pursuits, life on Marco Island offers a wide range of enjoyable indulgences. On the golf side of that mix, it is important to remember that given the per capita composite of public and private holes, Southwest Florida is recognized as "The Golf Capital of the World." Options include The Rookery and Hammock Courses at The Marriott Resort of Marco Island. Designed by Peter Jacobsen and Jim Hardy, these courses have been recognized among the very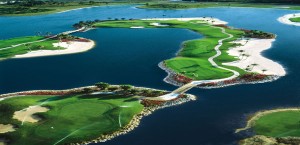 best in America by Golf Range Magazine. Of course, there are many other golf courses just outside of Marco Island, including the championship course designed by Arthur Hills that awaits at Fiddler's Creek, the three spectacular courses at Lely Resort, and numerous other destinations. This is truly a golfer's paradise and the sunny weather accommodates play nearly every day. Fortunately, Marco Island homes are only short drive away from the greatest offerings in golf.
Wondrous Waters
For those that enjoy fishing, boating and beach strolling, Marco Island homes provide endless convenient access to Gulf adventures and some of the most stunning sunsets to be found this side of heaven.  Popular beaches include Tiger Tail or Hideaway, but with more than 20 miles of shoreline, residents can find a special enclave of their own to fish, find shells or simply bask among the sun and sand. By boat or by shore, you'll want to stay vigilant for frolicking dolphin, out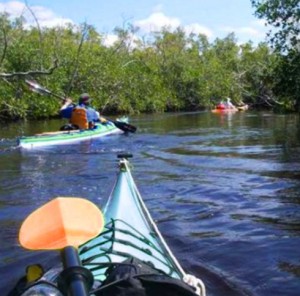 enjoying the Gulf waters off Marco Island just as much as people do.
While the Gulf and beaches provide unceasing potential for pleasure, there are still other outdoor spaces which are also stunning. Just outside of Marco Island, nature lovers can explore destinations like the Rookery Bay National Estuarine Research Reserve. Comprised by more than 110,000 acres of mangrove preserves and estuary waters that form the buffer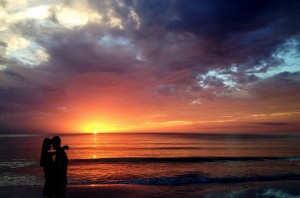 between the Gulf and inland streams & rivers, Rookery Bay is an awesome sanctuary to enjoy kayaking adventures, explore nature trails and observe the amazing array of avian species which flock to Southwest Florida. Children will especially enjoy the interactive exhibits within the Environmental Learning Center. It offers a fun way to find out more about Southwest Florida's interesting natural history and ecology. This beautiful sanctuary, along with all the beaches and ocean escapes are mere minutes from Marco Island homes.
Shopping, Dining and Entertainment
Modern Marco Island is also home to great variety of designer boutiques and delicious restaurants. There are numerous venues, but among the more popular include The Esplanade Shoppes. Designed to resemble a classic Italianesque village, The Esplanade features a some 50,000 square-feet of retail in upscale boutiques, specialty stores and fine dining, all positioned along the shore of Smokehouse Bay. Residents can drive there, or pull-up by boat at the 77-slip marina.
In nearby Naples, there's even more in shopping and dining at renowned venues like Tin City or Fifth Avenue South. For an evening out-on-the-town, options include Sugden Theater and artist receptions among the gobs of art galleries that thrive here.
There's also exceptional entertainment possibilities at places like Artis-Naples which not only hosts lavish stage productions, but also concerts featuring legendar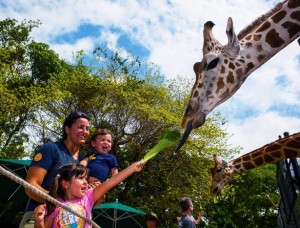 y recording artists. Families with children will enjoy visiting places like Caribbean Gardens: The Zoo in Naples, or the water park Sun-n-Fun Lagoon, Golisano Children's Museum, and more. There's something for everyone, and throughout the year, there are special festivals, arts & craft fairs, marathons and many other fun community events. As much as this area has been nationally heralded as one of the best places to retire in America, Southwest Florida is made home by a diverse mix of families, young professionals and retirees alike, who all enjoy having plenty to see and do… and they do.
Contact Us Today
With the range of options in Marco Islands Homes, we can help you secure the space that best aligns with your lifestyle and budget. As Southwest Florida's leading real estate specialists, Domain Realty Group solely focuses on helping home buyers and sellers here within our home. We've amassed the team, resources and expertise to competently deliver greater convenience and results. For more insight on available Marco Island Homes, simply reach out to us by submitting the contact form below. We look forward to helping you find your special space here in the paradise we call home.
Click here to learn about other exceptional neighborhoods in Southwest Florida